Put your gratitude on display and help us say "Thank you".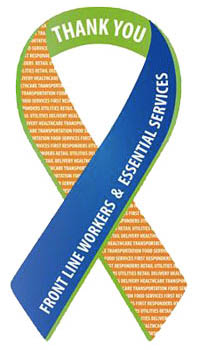 We want to help publicly recognize and show The City's thanks to the Front Line Workers and Essential Staff Services with a symbol of commemoration, a ribbon decal for their selflessness and efforts to support Calgarians during the COVID-19 pandemic.
Order yours today by donation
Any donation amount is welcome
Recommended amount is $5 per ribbon
Made in Calgary, shipped to your door
Free shipping on all orders over 100 pieces
(lower quantity orders available but will be subject to a delivery fee)
Donations will be collected and donated to Woods Homes, and other local charities in Calgary helping kids and families cope with the Covid-19 pandemic.